Our chapter is comprised of a diverse group of women dedicated to serving our community through various programs and outreach activities. We are delighted that you have stopped by to learn more about our chapter and about Delta Sigma Theta Sorority, Incorporated.
ANNOUNCEMENTS
Δ Mental Health Awareness Month
The purpose of Mental Health Awareness Month is to help eliminate the stigma associated with mental illness by raising awareness of mental health conditions and those who have them. GSCAC would like to provide support and to amplify the National Alliance of Mental Illness' message of "Together for Mental Health."
How can you support?
Connect with others for positive dialogue about mental health and the importance of ending the stigma.
Learn more about mental health by utilizing reputable online or community resources or by talking to a mental health professional about what they do.
Offer support to your loved ones when they open up to you about their struggles with mental illness.
Tell your story! If you live with a mental illness, sharing your story can be a powerful way to support others who may be experiencing a similar situation.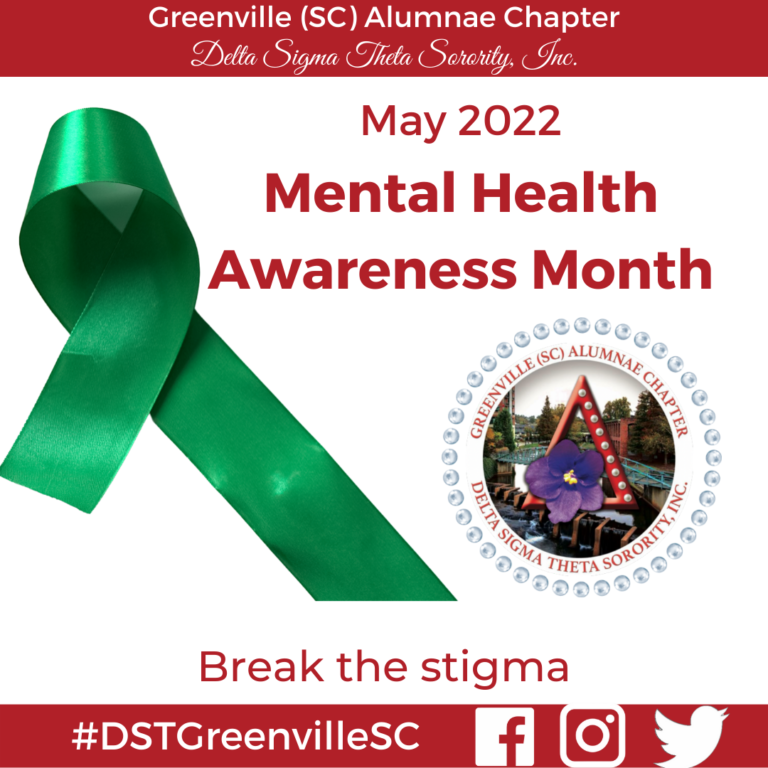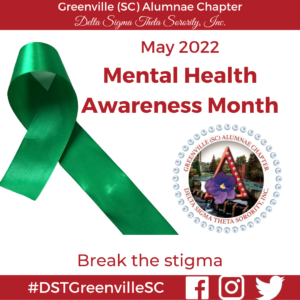 Δ Meet the Democratic Candidates for US Senate
Join the SC chapters of Delta Sigma Theta Sorority, Inc for a virtual candidates forum. Click on the photo below for registration information.