Candid Conversations: Things I Wish I Knew About College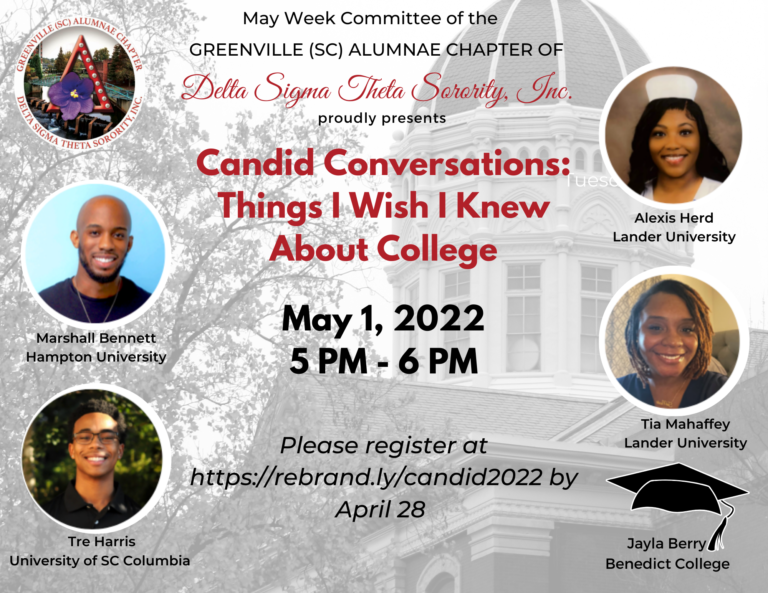 Join us for this FREE virtual workshop featuring a panel of current college students and recent graduates that will share information about their college experience!
PARENTS/EDUCATORS/AUNTS & UNCLES/FAMILY FRIENDS: Please tell your students, friends and family members about this event.
This session is intended to:
Provide a medium where students can ask questions they may not be able to ask in their immediate circle:  Question topics will include things such as preparing for college, study tips, the application process, campus life, and making new friends.
Provide information to students about college based on real-life experience:  This event will allow high school students to gain relevant, real-time information about college from current college students and recent graduates.
Prepare, equip, and encourage high school students to pursue higher education:  The ultimate goal is to provide information that will encourage and better prepare high school students to pursue college.
Please register at https://rebrand.ly/candid2022 by April 28.