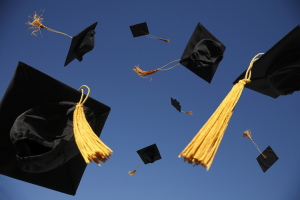 *** PLEASE NOTE THAT THE DEADLINE FOR THE 2017 SCHOLARSHIP APPLICATION HAS PASSED. PLEASE CHECK IN EARLY 2018 FOR THE NEXT SCHOLARSHIP APPLICATION PROCESS.
The Greenville (SC) Alumnae Chapter of Delta Sigma Theta Sorority, Inc. is seeking qualified students from Greenville County for our annual scholarship.  Our scholarship is part of a larger commitment to provide encouragement and support to students who choose higher education as their goal.
The scholarship criteria are as follows:
-African-American graduating senior
-Cumulative G.P.A. of 2.5 or greater
-Financial need
-Acceptance and attendance at an accredited institution of higher education for Fall 2017 (full-time registration required)
The following supporting documents must accompany all applications:
-Essay (at least 500 words)
-Three current letters of recommendation as specified on the application
-Current copy of the official transcript (must contain the official school seal)
-A recent 4×6 professional-type head shot only photograph with applicant's name printed on the back
Download the scholarship application cover letter here.
Download the 2017 scholarship application here.  Additional information may be obtained by contacting the chapter at gvillescalumnae@hotmail.com.  The deadline for all materials is March 6, 2017.  All materials must be postmarked by this date.
Completed applications should be mailed to:
Delta Sigma Theta Sorority, Inc.
Greenville (SC) Alumnae Chapter
Scholarship & Standards Committee
P.O. Box 17704
Greenville, SC 29606